Why did I, Elinor Stutz begin the company, Smooth Sale?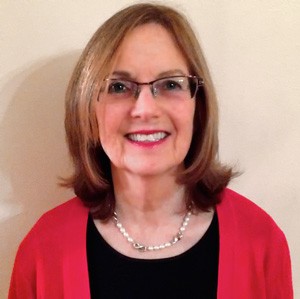 A vision came to me while at Stanford Hospital lying on a stretcher with a broken neck. I had one of those near-death experiences you read about but never happens to you. My life flashed in front of me in the form of a report card. On the left hand side, I had very high marks, but the right hand side was startling – it was blank and entitled Community Service!
I instantly recognized a need to begin giving back to communities at large. I vowed that if I were able to walk out of the hospital, I would begin doing just that. It was in ICU awaiting surgery that I mentally wrote my first business plan to include inspirational keynote speaking, motivational team training and sales education. My mission is to teach you how to convert your biggest vision and inherent talent into business development to the enjoyment of the Smooth Sale!
Elinor Stutz is the CEO of Smooth Sale, an Inspirational Speaker, Author and Trainer known worldwide. Stutz, contributes to PersonalBrandingBlog.com, U.S. News and World Report, All Business, plus Yahoo Small Business Advisor and Yahoo Finance. GenConnect appointed Stutz as a leading expert, Open View Labs designated her as a Top Sales Influencer, and her sales seminar was filmed for the educational site, Eduson.TV. Stutz consults and trains worldwide.
Years of community service work teaching groups of job seekers how to land the job they desire led Elinor to writing her second book, "HIRED! How to Use Sales Techniques to Sell Yourself On Interviews" .
Elinor 's first book, "Nice Girls DO Get the Sale: Relationship Building That Gets Results" published by Sourcebooks was featured in TIME Magazine, translated into multiple languages and instantly became an international best-seller.
Revealing all she learned through the years and on the stretcher that fateful night, come her highly inspirational and motivational keynotes delivered at conventions and events that bring about standing ovations. Audiences claim by hearing Elinor speak and experiencing her training, they more readily found success. You may find Elinor teaching webinars for entrepreneurs, training corporate sales teams, teaching students and job seekers how to interview best and earning standing ovations at conventions. Elinor's mantra is, "Believe, Become, Empower".
"It is no use walking anywhere to preach, unless our walking is our preaching." When I think of Elinor Stutz this quote comes first and foremost to my mind. Elinor is an amazing example for me as I continue to grow and expand in my own business! Not only is she the perfect client, but also she is often one of those people that I feel that I should be paying instead of the other way around. Just reading her writing, getting the opportunity to listen to her trainings and speaking with her regularly has been such an incredible gift in my life. Many times in life, people teach one thing and practice another in their own lives. Elinor most definitely not only teaches but also walks her talk. If you are looking for someone to help guide you in your business to reach new heights and levels that you can only imagine in your mind then Elinor is my recommendation. She has all of the elements of success that I have found to be necessary in today's unstable climate. She is Honest, She has Integrity, She is Committed 110% to herself and her own business and She clearly understands the importance of Collaboration and uplifting those that uplift others!
All my respect and Love,
~Malathy Drew ~ http://whisperingenergy.com