Inspirational keynotes,
based upon my personal journey,
and as it applies to business,
earn standing ovations
each and every time.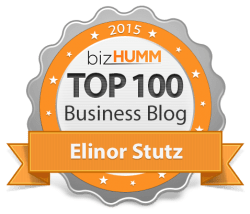 Recognition:
Number 4 of 24 Must – Follow Sales Leaders on Twitter – Tenfold.com
Top 1% Influencer – Kred.com
One of the Top Innovative Sales Blogs – NowISeeIt and BizzHum
One of the Brightest Sales Minds to Follow On Twitter – CEO World Magazine
30+ Top Sales Enablement Thought Leaders" – Knowledgetree.com – Top Sales Influencer – Inside View and Open View Labs
ABC-TV News – TIME Magazine – Entrepreneur.com – Sales and Service Excellence Magazine – US News Weekly, AllBusiness Expert – AM/FM Radio Interviews
Discover Elinor's remarkable story and the inspiration and knowledge she can share with you and your team…
Inspiration, knowledge, passion and business savvy. Bring Elinor to your next event!
Elinor Stutz consults & speaks worldwide; call today: (408) 209-0550
My focus is to help others succeed.
Business development, sales skils, social media, collaboration, negotiation, inspiration, motivation, are all major areas of your Entrepreneurship or Corporate Team Effort with which I offer assistance. If you are a Job Seeker, the same sales techniques apply to securing the interview and the job.