Attract the Right Job or Clientele:  Do you believe unsolicited advice is ever appreciated?
 Over the years, advice has been directed my way that was entirely unappreciated. In the most general forms, the insights were inconsistent with my approach and principles for life and business.  You can imagine then it's quite unusual for me to be writing about this topic.
As we all know, there are always exceptions to the norm. Two separate conversations had me reconsider my position. Admittedly, one offering of such advice came from me!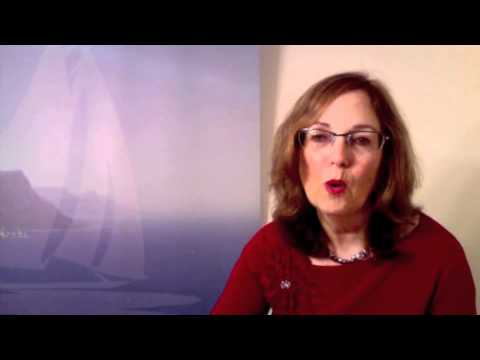 Story #1
A friend and I began our businesses at about the same time. We have been cheerleaders for one another and do our best to help one another when the need is there.
Yesterday, "Emily" was sharing her vision for organizing an event. The topic of seeking sponsors arose. The idea is to approach a high-end segment of business that holds name recognition for potential sponsorships.
Sales Perspective
The idea was on my mind as I awoke. I come from the frame of mind to expand the audience reach. One track attracts one audience. Three tracks will bring interest from six potential audiences. The exponential factor is due to a crossover of interests.
Emily knows I applaud her efforts and seek to help wherever I may. In this instance, and with a sales perspective behind me, I suggested additional ideas in alignment with her vision and to help attract a larger crowd to the event.
Conclusion
It remains to be seen whether my ideas are accepted. But more importantly, Emily's response to my input was accepted due to it being provided with keeping her best interests in mind.
Story #2
As you have witnessed, I write blogs many times each week and submit articles frequently as well. These are all posted on social media. The purpose, once again, is to attract a larger audience than merely keep it to just my website.
Today, unsolicited advice came my way, and I applauded it! "Anthony" provided one of the nicest compliments I ever received regarding my work. My response was instant. In return for his kind words, I made an offer to which he instantly replied on a very positive note.
Sales Perspective
When someone provides insight that you particularly appreciate, reach out to tell the person so. Provide a testimonial, referral or a nice note to let them know the benefit you received. And when you are on the receiving end, show your appreciation for the other party keeping you mind.  You just might make a new friend and potential collaborative partner.
Conclusion
The outcome of this story is I saw a perfect fit for the insight Anthony provided. And the usage will provide Anthony with added exposure for his work.
In summary, when your insights are provided with good faith, and the other person's interests at heart, your unsolicited advice will be greatly appreciated. It is this type of unsolicited advice that may easily lead to the Smooth Sale!
Books For Sales Strategies:
Nice Girls DO Get the Sale: Relationship Building That Gets Results, Sourcebooks
HIRED! How to Use Sales Techniques to Sell Yourself On Interviews, Career Press
In Need of Inspirational Speaking, Sales Training, or Coaching

: Contact Us
Share on Facebook