Community Friday:  Habits of Successful Leaders that Improve the World
 Most of us are not born seeing ourselves as the next leader. In many cases, the stronger leaders keep to themselves as they are deep in thought. They are the introverts who possess forward thinking. Most of the population does not understand the pattern, and so these thought leaders remain in the background. This remains true until ~ times change and the need is finally recognized.
The larger than life leaders work in the background to improve the lives of others
The second part of the thought leader story is to fulfill a need of society. Work is quietly done in the background with the right collaborative team in place, able to produce the recognized need. The team enjoys the spotlight more so than the person who created the idea. More importantly is the fact that so many lives are improved by the cooperative effort.
My Story
This week, we spoke of personalizing all communication. My outcome of having done this produced many wonderful results. But key is the fact that I met leaders with very large vision. Their ideas were incredible and we chose to support one another through the years. Today, I have exciting stories to share with you.
Valeri Bocage has previously shared her insights. She always remained true to her vision of improving the lives of people worldwide.   Membership in her PWIConnections organization requires that a project be in place that serves humanity. We previously read about Justina Page helping burn victims and of Najjiyya Arnold working with children to improve literacy. The organization is finalizing plans for a Global Conference in San Francisco – stay tuned!
Today, a long-time friend and admired entrepreneur, Paula Fellingham, invited me to join her newly formed group "Global Peace Initiative". Upon clicking "yes", I realized she is also working with the 2nd World Parliament on Spirituality.
On a much smaller scale, yesterday, I received word that many of my collaborators and I were designated as The Top 24 Sales Leaders to follow on Twitter. Global peace and spirituality makes this seem trivial. However, when you consider that Twitter is used by staggering numbers – it's a wonderful method to get the thoughts you want known out into the world. Additionally, Twitter is the most time-efficient way to secure the information you need.  See if you are following the leaders featured on the list.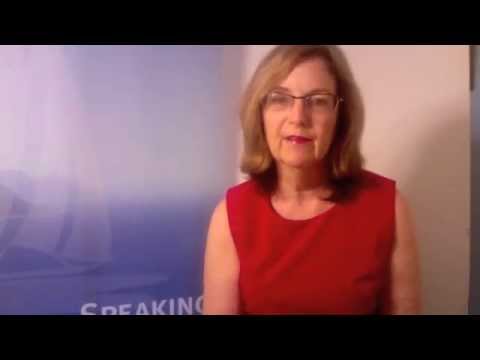 Your Story
Do you have ideas brewing inside your head and is it time to bring them out into the world? The more successful ideas fill a need and attract interest as they are presented to the public.
Ideas to Consider:
Communication strategy to attract interest
Marketing avenues free of cost and within your budget
Collaborative peers to more quickly spread the word
Sales Tips:
Be willing to move through trial and error
Monitor what works best
Revise your plan and try again
Leverage what works best
Confer with others on what is most captivating about your idea
Target your niche audience
As your initial niche audience rallies behind you, expand outward
Create complementary services and products
Grow your supporting community
Collaborate on getting word out via social media
These suggestions will help lead you to the Smooth Sale!  
For Business Consultation and Conference Speaking 
Schedule an Appointment to Learn More:  elinor@smoothsale.net
Sponsored By:
Share on Facebook