Attract the Right Job or Clientele:
It was unthinkable to believe that he and I could find commonality between us. John is a former military man who was responsible for the inner workings of a nuclear submarine while my career was in sales. But assumptions rarely prove to be true.
My Story
In my career, I learned that careful listening comes before all else, and that asking well-crafted questions comes next. Conversations naturally progress with active-listening coupled with a thoughtful Q&A. And when you include story-telling when intriguing points arise, then the magic for doing business occurs. 
John and I belong to the same community, and we cross each other's path now and then, but we never really spoke. Communication between us changed the day a community email went out with which I was in disagreement. My reply was carefully crafted. I gave attention to the purposefully omitted facts and presented a sound argument for more to be done.
To my surprise, John copied the entire community as he saluted my statement of fact. In a private message, he shared that he was trained to pay attention to details on a submarine. He would carefully take time to observe everything to verify nothing was mysteriously changed. I replied that attention to detail is what separates the successful in the business world. My training came in childhood though, while observing inconsistencies when playing board games with another. Attention to details affects all that we do.
Then came the discovery of our second area of commonality, that of teamwork. The military wouldn't succeed without everyone working together. In sales, the atmosphere is frequently secretive to earn recognition and the top prizes. But as an entrepreneur, it quickly becomes apparent that we need to create a team of our own to survive and thrive in business.
John and I also participated in a chain of email about how to avoid being locked out of one's home and avoid the steep locksmith fees. I provided a list of ideas for others to consider and skip the anguish. One person wrote, 'we all know better'. If that were the case, I wouldn't have entertained a couple in my place for three hours until the situation was straightened out. But John had my back and demonstrated we are a team by publicly thanking me for all my suggestions. He then asked me to be Co-Captain. 
Your Story
The problem is many people kill the opportunity to do business or make new friends because of the assumptions they make. One example is that of asking a well-known person to connect on LinkedIn. You cannot predict what the other person will choose to do. Instead, all you can do is ask. Many times the surprise is ours when the invitation is accepted. When we attend conferences, the rooms are filled with all types of people. Most will seek out those similar to themselves. But it is also good to seek out those who appear to be entirely different to broaden our horizon.
Think about your approach to people who appear to have little in common.
Do you:
Assume it will be a waste of time to get into a discussion

Quickly exit the conversation

Keep an open mind to learn more?
When you delete assumptions from your mind and allow every opportunity to present itself, it will be for the better. Each time, you will learn something new in the process, and it is the learning that puts us on the better path.
Sales Tips:
Eliminate assumptions

Seek out commonality whenever possible

Be open to opposites to learn more

Listen carefully to gain insight

Ask relevant questions to clarify

Find agreement wherever possible

Widen your circle of influence

Offer a helping hand

Participate in collaborative projects

Look for opportunity wherever possible

Following these guidelines will lead you to the Smooth Sale!
P.S. Send us your sales related questions to elinor@smoothsale.net.
Book Packages Available; training and speaking may be included ~ Call 408-209-0550 for details.
Click Here to Visit Elinor's Author Page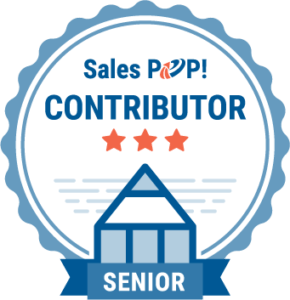 Visit EntrePerks for additional service to assist with business growth.