IRIS frequently posts my latest articles:

All of my Articles posted by IRIS.xyz
How to Build Value and Build the Sale
Is Your Story Making An Impact?
Articles Published by Sales Pop
https://salespop.pipelinersales.com/author/elinor-stutz/
KiteDesk and Media Shower together provided this interview:
Expert Interview Series: Elinor Stutz of Smooth Sale on Improving Your Sales Strategy
My Articles on Entrepreneur

How to Detect A Leader vs. A Follower
Recent Articles Published by Entrepreneur
5 Strategies for Improving Phone Calls
Nutshell.com
Expert Tips for Sales Presentations
Media interview compiled by Carol Roth and Microsoft SMB
http://www.carolroth.com/blog/tech-transform-business/
Mind Rosser
Elinor Stutz Shares Insider Secrets for Social Selling Success
February 2017
The Ultimate Guide to Winning Sales Conversations – Experts Weigh In; compiled by Gong
Free e-book download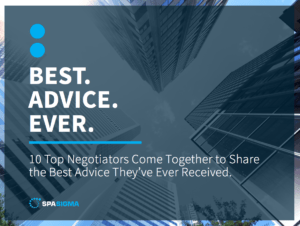 January 2017
What Will Matter In Sales In 2017? 8 Sales Experts Weigh In
Read Article (opens in new window or tab)
2016

How I Work: Elinor Stutz, CEO of Smooth Sale
Click Here to Read Article at Heinz Marketing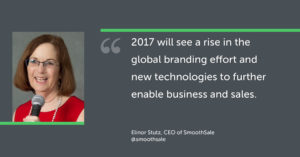 Pipedrive-What Will Matter In Sales In 2017? 8 Sales Experts Weigh In
• Sales questions answered from top influencers – Brent Leary, Barbara Giamanco, Mark Hunter and me.
Download Introhive's eBook to get the answers: CLICK HERE
• Expert Sales Prospecting Guide by Tenfold – CLICK HERE
---
Sales Enablement Thought Leader Interview with Elinor Stutz
Conducted by Grace Andaque of The Sales Way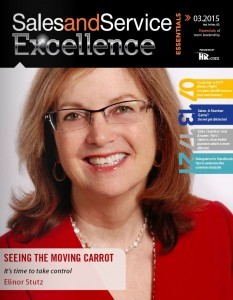 Click to Download and Visit Page 5: Article + 2 Videos
"The Moving Carrot time to take control", Article by Elinor Stutz

How Sales Tactics Can Get You A Job
What to Say If an Interviewer Asks Which Animal You Would Be and Why
Networking Tips for the Holidays by Elinor Stutz
Read all of Elinor's Articles written specifically for U.S. News and World Report
Magazine Article
TIME Magazine's Business Supplement Features Elinor's book:
"Nice Girls DO Get the Sale: Relationship Building That Gets Results"