Attract the Right Job or Clientele:
Note:  Today's blog is provided by Julia Thompson, "Top Tips for Boosting Your Employee Engagement Strategy.  As you read, keep in mind that employee satisfaction can be detected by our intended clientele.
_________
Businesses with engaged employees are more productive and generate higher profits. No wonder that companies spend hundreds of millions of dollars on employee engagement programs every year. However, despite these efforts, the numbers remain shockingly low. According to a recent article published in the Harvard Business Review, this is because most initiatives aimed at boosting employee engagement levels are short-sighted. In order to have lasting results, employers need to up their strategy and focus on providing a better overall experience for their employees.
For starters, all employees should receive fair compensation and be able to enjoy a healthy work-life balance. Everyone should have access to proper training that enables them to be more effective and productive at work – a concern raised by nearly 30% of employees who took part in a recent study. A positive work culture is another important factor that contributes to high employee engagement and high productivity. Companies should make concerted efforts to foster an inclusive, social, supportive, and fun work environment. Managers should recognize the efforts put in by their subordinates and provide constructive feedback. To know more about how you can improve employee engagement at your organization, check out this infographic from Mad MaxAdventures.  

P.S. Send us your sales related questions to elinor@smoothsale.net.
Book Packages Available; training and speaking may be included ~ Contact us for details.
Click Here to Visit Elinor's Author Page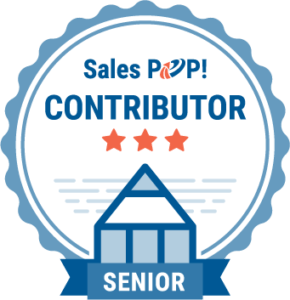 Visit EntrePerks for additional service to assist with business growth.