Attract the Right Job or Clientele:
Do you solve one problem or several for your clientele?  Are you aware that hiring managers employ people not only to fill a spot but also to fill their need(s)? In your story, add value to hear your audience say, 'Yes, we want you!'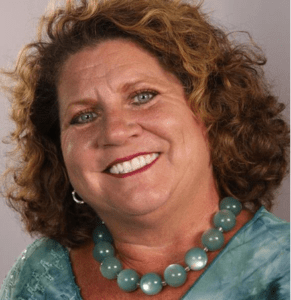 Joanne Weiland, Chief Connections Officer
Joanne's Story
Norman Vincent Peale is my original mentor, and he always told me:
Find a need and fill it.
In 2002, I created Commanding View, Inc. – your source for proven experts.  I worked with thousands of business owners nationally for 20 years. The secret held by the few that succeeded is they hired an expert(s) to quickly implement their ideas. 
Facing Challenges
I found that consultants preferred to work alone and promote each other.  It was the good old boy network. They did not need an agent nor did they have marketing material.
It took me a year or two to convince a dozen or so consultants to allow me to promote their services. But when I called the executives, they said, "I don't need a consultant with those skills."
Next, I went to many networking meetings. I became the networking queen, sometimes attending three or four networking meetings a day. However, it gets expensive networking. On average, the breakfast and lunch meetings were $20, and sometimes $120 fee was charged for a chicken dinner. The asks quickly added up. After attending two events hosted by each association, I was told that membership was required. Once in, they want you to join their board or committee without pay. I once held 12 volunteer positions at one time.
Finally, I was given opportunities to present our experts to speak at conferences, conventions, meetings, etc. I next learned that when a company or organization does need an expert, they have their board of directors or committee members decide who to hire. And everyone had a different idea of what makes a person an expert.
I was asked if our experts:
Authored a book

Had a video

Were interviewed on TV news

If they worked for IBM

Etc.
I felt like a glorified admin. Unfortunately, by the time everyone received the information they needed to make a decision, that project was put on hold or dismissed for a more pressing project.
Many companies were downsizing. Often unemployed folks would claim to be coaches or consultants. Consultants and coaches with good reputations stopped referring business. They would instead claim to be an expert in a variety of areas to get more business.
It was aggravating to hear hundreds of times that I am crazy.  I knew there had to be a better way to connect.
Overcoming Hurdles
In 2007, I was inspired to create a web portal, but I was way ahead of our time. The programmers I spoke to asked, what is a web portal? Over the next year, we created a blueprint for the portal.
I interviewed speakers, consultants, coaches, trainers, team builders, authors to find out how they would like to market their expertise. I interviewed executives to find out what they wanted to know about experts to hire them fast. We did research online to find similar information.
We formed focus groups to ask how we could make their lives easier.  My goal was and always is to solve problems for my clientele. We found a team that builds web portals. But they said the project would take two months. Nine months later we were still at it.
A year later we finally launched. The next phase was to get 100+ experts to create their website within our web portal to make sure it worked before we offered it to the public. Another year passed as we did beta testing. Finally, we worked out the bugs. 
People did not grasp the power of a web portal. Instead, they would reply, "I already have a website, why would I want to join your LinktoEXPERT web portal?"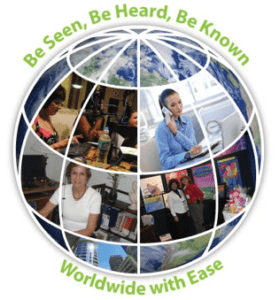 Continually Adding Value
Some joined but forget to upload new information regularly. We found we needed to create marketing campaigns for some of our members. We sent out weekly tips. We offer weekly training. We text reminders to upload information so we can blast it to tens of thousands of people.
Simultaneously we find people to hire our experts. We work with Chambers of Commerce, executive organization, entrepreneur groups and encourage them to become our affiliate partners.
We partner with radio and internet TV networks and show hosts to interview our experts. We build our social media connections on Twitter, Facebook, LinkedIn, etc. to tens of thousands. We also created a unique database exchange program for our email blasts to reach tens of thousands contacts. And we deliver an eNewsletter that automatically arrives in tens of thousands of inboxes twice a month.
Looking Forward
Today I am proud to have overcome many struggles and setbacks, and I know there are more to come. The bigger the risk, the greater the reward. I believe millions will benefit from LinktoEXPERT where you can find an expert, review their credentials, participate in a 7-minute strategy session and hire them in minutes to implement your ideas FAST. What could be better? Our members do what they love and love what they do. Do you love what you do?
_____
2007 Joanne Weiland invented LinktoEXPERT, to implement your ideas with ease by collaborating and leveraging each others education, experience & expertise which ultimately results in extraordinary success.
Masterminding is Joanne's favorite sport. She supports a vast array of organizations. They include the University of Tampa's Leadership Coaching Program mentoring MBA students, a board member of Wheels of Success, Social Enterprise Alliance & International Business Council, Member of Infraguard, Sheriff's Citizen's Academy, Neighborhood Crime Watch, a Certified Women Minority Business Enterprise and RHG Speaker Talent Search Panelist. 
P.S. Send us your sales related questions to elinor@smoothsale.net.
Book Packages Available; Training and Event Speaking may be included ~ Contact us for details.
Click Here to Visit Elinor's Author Page
         
   Visit EntrePerks for discounted proven services to assist with your business growth.